LongQing Xia, part three
Every year an Ice Lantern Festival is held. From mid-December to the end of January, the area is transformed into a winter wonderland.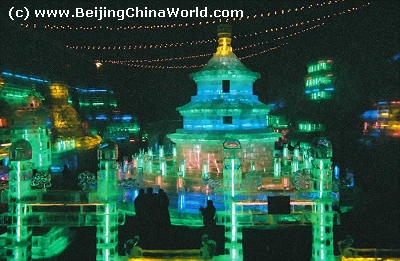 During the festival, huge lanterns are carved from ice and colored lights are placed within creating a glowing spectacle that is particularly stunning at night. Children and adults alike can also enjoy sliding down the ice slides in this magical environment.
The area is also beautiful in autumn.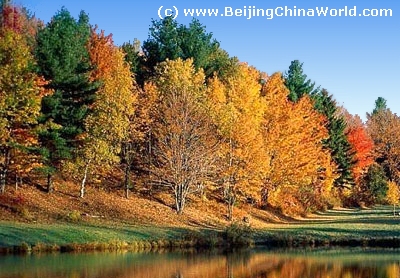 Near JingAng Temple, there is a chance to travel across the gorge on a steel cable between the mountaintop and the bottom of the gorge. It takes about 30 thrilling seconds to slide over the water down to the platform. As a slower, relaxing alternative, you can take a cable car.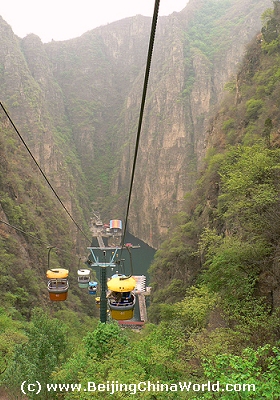 In the scenic area there are restaurants that cater for budget travelers as well as those who really want to splash out. If you want to stay in the great outdoors there are also plenty of good spots for a picnic.