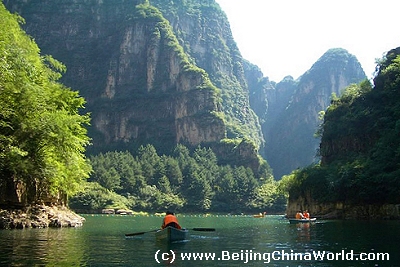 The Longqing Gorge Scenic Area is located 90km (56 miles) northwest of Beijing (10 kilometers northeast of YanQing). Known also as the 'Lesser LiJiang river outside the Great Wall', it is one of Beijing's top 16 tourist sites. It makes a nice day trip from Beijing.
LongQing gorge combines the delicate scenery of the south and the boldness of the north. Being sheltered and a bit further north, in summer the average temperature here is 6.4 degrees lower than downtown Beijing, and is 0.8 degree lower than the Imperial Summer Resort in Chengde. In winter, the period where everything is frozen is longer.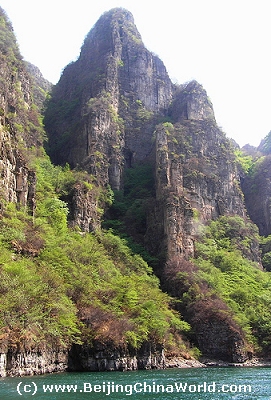 Longqing Gorge covers an area of 119 square kilometers. Within the gorge is the largest dam in northern China, more than 70 meters high. The dam has created a lake behind it that provides a man-made waterfall during the wetter summer months.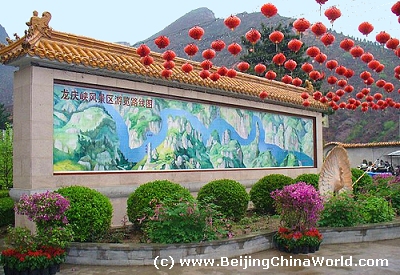 Visitors first arrive at the gorge below the dam where there is a nice garden and the LongQing Hotel.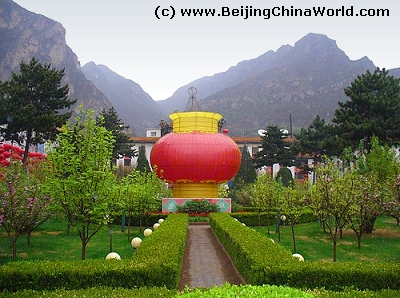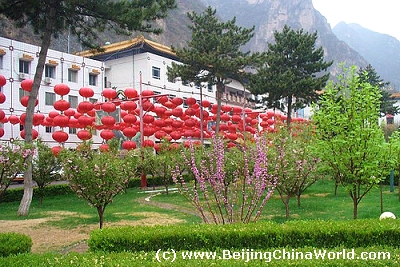 From the entrance, one takes the world's longest elevator ride (258m in 8 sections) to the top of the dam. The elevator is enclosed in a giant dragon design and was built in 1996. Because it is shaped like a dragon, it is named the 'Soaring Dragon Elevator'. It is included in the Guinness Book Of Records for its length.