Tea, Food and Dining in China
Tea
It is said that tea was invented (or discovered) long ago (perhaps 4,000 years) when some leaves fell into a pot that was heating some water. There are hundrens of varieties and blends of tea. The most basic classes are green tea (natural), black tea (smoked or fermented and called red tea in China) and infusions - most commonly flowers such as Chrysanthemum. The popular Jasmine tea combines a black tea with Jasmine petals. Tea is always drunk without milk in China and only rarely with sugar (one example is 'Eight Treasure Tea' in which one of the treasures is large crystals of sugar).
Food
Although convenience junk food is now gaining a hold in supermarkets, traditional chinese food emphasises freshness and variety. Cuisine is a serious matter, much more than just getting filled up. In China, even in a canteen, dishes are usually carefully prepared and taste excellent.
Dining
Is very much a social event in chinese culture. Meal times are an occasion for socializing and relaxing, somewhat like the french and mediteranean cultures. In business, as with friends and family, dining together is an important cultural event. In business it helps people get to know each other better and build a better relationship.
'NiHao' - hello - derives from 'Have you eaten (rice) yet?' This shows how much food is a key part of Chinese cultural identity.

The Three Pillars of Chinese Philosophy
Taoism
Confucianism
Buddhism

Other Philosophical Idea
Qi
Yin Yang
I Ching
Five Elements
Feng Shui

Other Ancient Cultural Aspects
Dragon and Pheonix
Numbers

The Three Bases of the Arts
Calligraphy
Music
Poetry

Health
Chinese Medicine
Exercise
Ping Pong

Chinese Materials
Bronze
Lacquer
Porcelain
Silk
Jade

Arts and Crafts
Seals
Cloisonne
Paper Cuts
Kites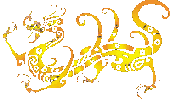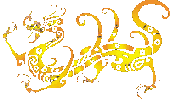 Share this page