Trade and Modernity in China
Trade
Being a large and varied country, and with a high level of accomplishment, China was not always so interested in trade with other nations. But other nations were certainly interested in Chinese tea, silk Considerable trade took place, step by step, along the old 'Silk Road' to the west - and with the nomadic peoples to the north. The process for making silk, soft yet incredibly strong, was kept a secret for centuries.
Today, China is a major importer of raw materials and a major exporter of finished goods. International trade has brought about a swift and extraordinary growth in prosperity for many of its people and a dramatic transformation of towns and cities and yonger people's lifestyle.
Modernity
'To get rich is glorious' - Deng XiaoPing. Deng introduced a pragmatic approach to the commercial world in China and an opening of interaction with the wider world. Another of his famous sayings is: 'It doesn't matter if the cat is black or white as long as it catches mice'. Since then, China has been undergoing tremendous economic growth and a beourgoning of private enterprise, both big and small.
China has invested heavily in education, basic science and technology and undertaken some ambitious large scale projects such as the Three Gorges Dam and space exploration. Other grand designs are also planned or underway, including high speed rail links and means to transfer hug quantities of water from the humid south to the arid north.
It is to be hoped that the Chinese people will retain an appreciation of their traditions while embracing modernity, so they sit together as comfortably as the ancient temples stand calmly beside modern skyscrapers. At present it seems likely that this will be the case.

The Three Pillars of Chinese Philosophy
Taoism
Confucianism
Buddhism

Other Philosophical Idea
Qi
Yin Yang
I Ching
Five Elements
Feng Shui

Other Ancient Cultural Aspects
Dragon and Pheonix
Numbers

The Three Bases of the Arts
Calligraphy
Music
Poetry

Health
Chinese Medicine
Exercise
Ping Pong

Chinese Materials
Bronze
Lacquer
Porcelain
Silk
Jade

Arts and Crafts
Seals
Cloisonne
Paper Cuts
Kites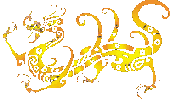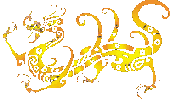 Share this page