NanLuoGuXiang Introduction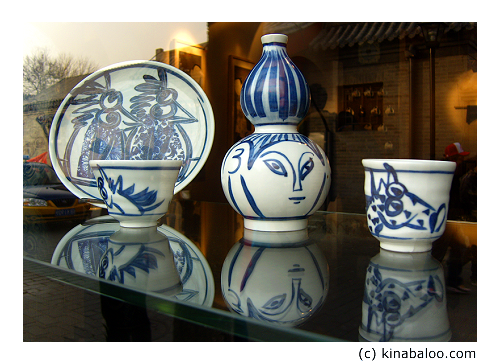 NanLuoGuXiang, 'South LuoGu Alley', is not far from QianHai and HouHai but has a much more relaxed atmosphere, yet still lively. NanLuoGuXiang is about 770 meters long and with interesting places spreading into the many alleys that corss it and where ordinary Beijinger's go about their everyday lives.
NanLuoGuXiang street has taken on a new life that blends the old and the new. There are a lot of interesting restaurants, bars, coffee shops, boutiques and shops selling handicrafts, curios and other unusual items. Some of the places here make good use of their courtyards to create a special atmosphere.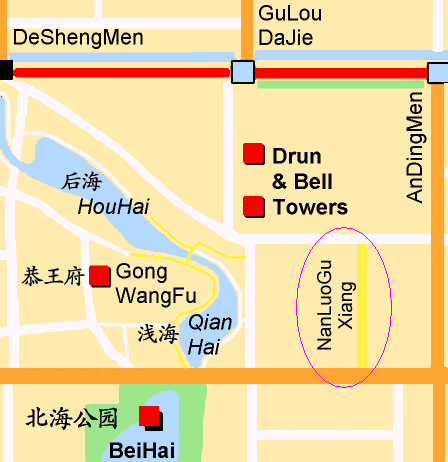 NanLuoGuXiang hutong is a typical layout of the Yuan Dynasty (1271–1368). It has been one of Beijing's 25 cultural and historical protected areas since 1990. Financial support has been provided by the local government to foster renovation and much of the work was carried out in 2006.
The Central Academy of Drama, Downtown BackPackers hostel and the Pass By Bar (set up back at the end of the 1980s) are all located on this street.
NanLuoGuXiang runs from Di'AnMen on Ping'An DaJie in the south to GuLou DongDaJie (Drum Tower East Street) in the north. NanLuoGuXiang is not far from the Drum Tower, QianHai and HouHai, and Beihai Park (all to the west).