The CCTV Tower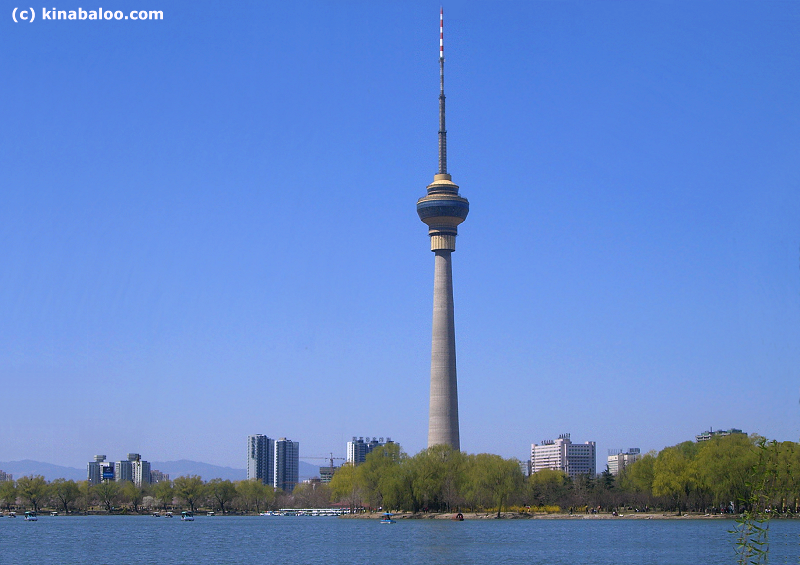 The CCTV Broadcasting Tower (ZhongYang DianShiTa) is located on the west side of the western third ring road; YuYuanTan Park with its large lakes is on the east side. The TV Tower can be reached by a 10-15 minute walk north from GongZhuFen subway station on Line 1.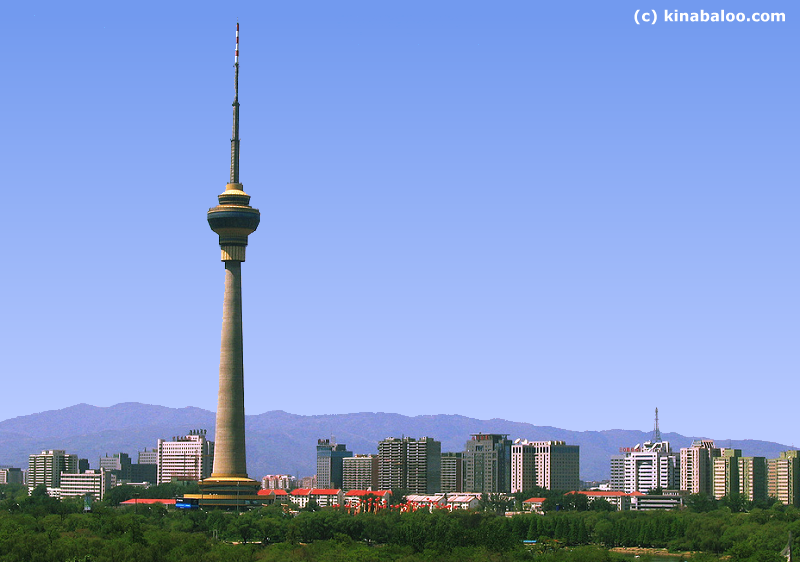 Visitors are swiftly wisked by elevator up to a high viewing platform that gives great views of the city. The platform is 250m (815 ft) high (the tip of the antenna is 405m high).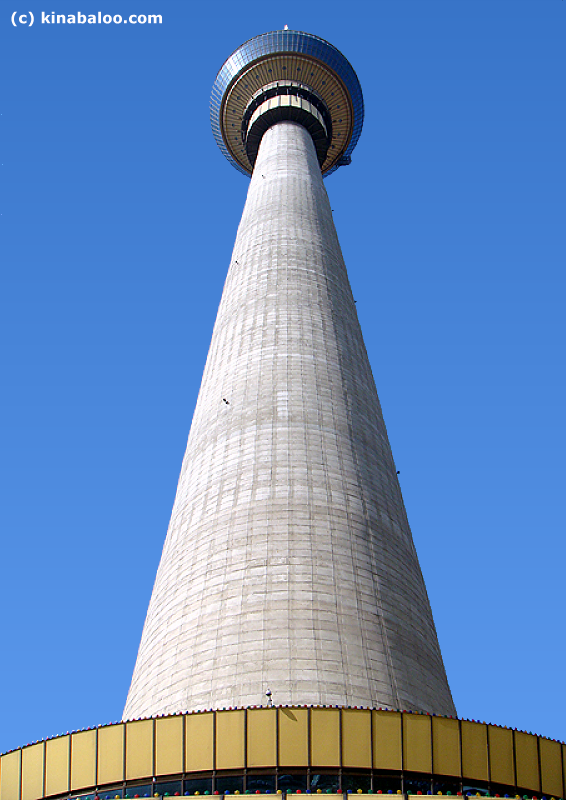 From the viewing platform you can clearly see the Western Hills, the Summer Palace, the white Dagoba in Beihai Park, and make out the location of Tian'AnMen Square and the Forbidden City.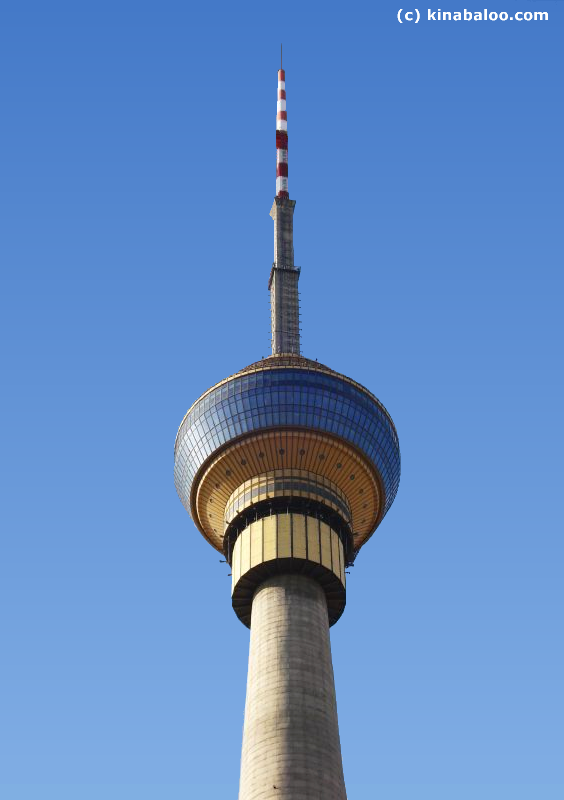 Choose a day when the air is particularly clear. A good time to go is late afternoon, an hour before sunset, so that you can see the city both in daylight and lit up at night.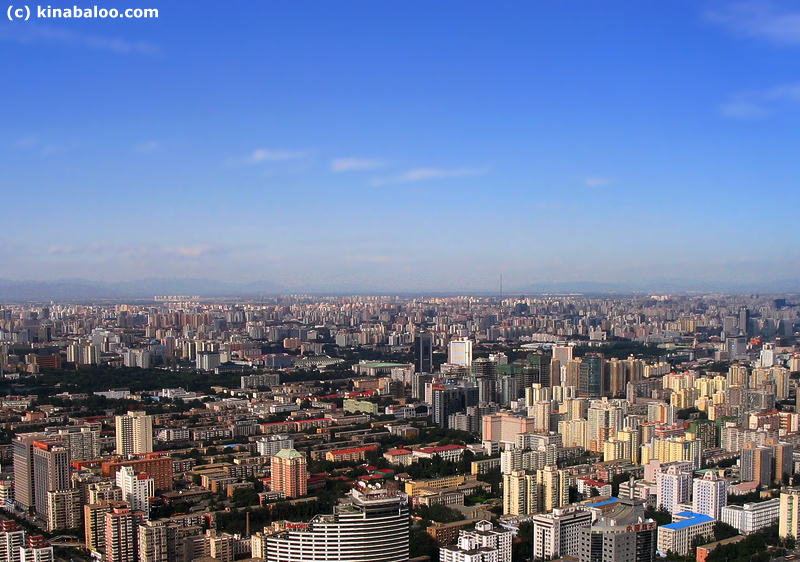 Actually, there are three levels for viewing: one in open air, one inside and another that is a slowly revolving restaurant.
Outside the tower are two large, modern style dragons. Each dragon has 56 fins, representing the 56 nationalities of China. Further, these fins are designed to resemble China's Great Wall.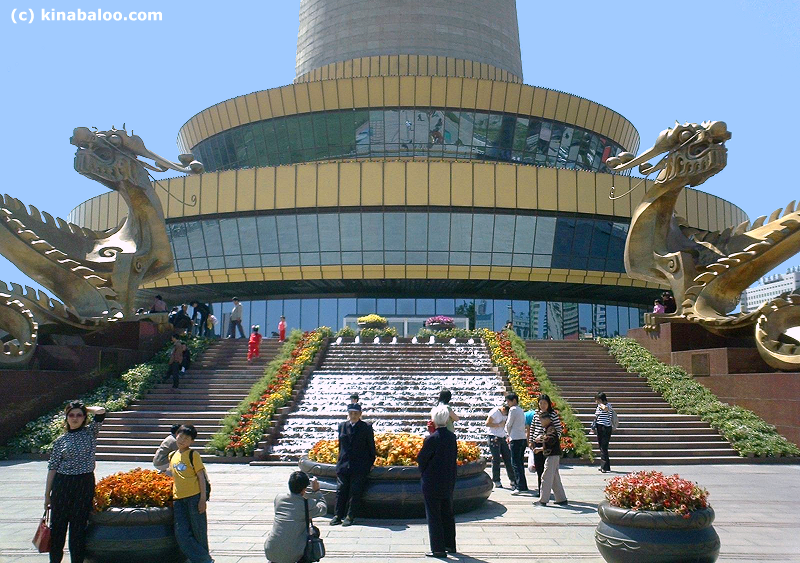 The TV Tower was opened in 1992, and contains broadcasting equipment for China Central Television. It is built on the foundations of the ancient Altar of the Moon, which was a Ming dynasty sacrificial temple.