Photographs taken December 20th 2008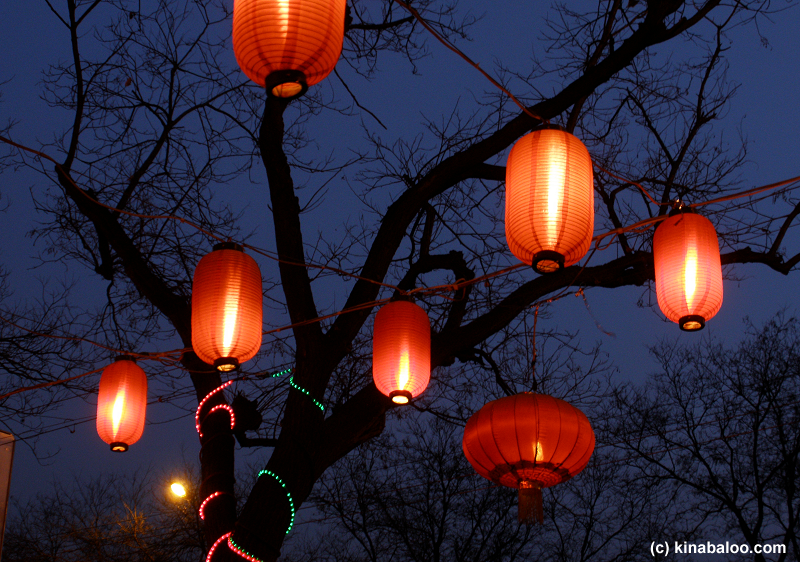 Ghost Street is a lantern-filled dining street, specialising in hot-pot and other spicy dishes, west of DongZhiMen (DongZhiMen Nei DaJie, DongZhiMen Inner Street). GuiJie, to use the colloqial name, is well-known to locals as a place for dining.
The character for Gui refers to a round-topped bamboo container for food. This was adopted by the local authority as the offical street name. Popularly though, the name is referred to as "Ghost Street' as a differet character with the same sound means 'ghost'. The origin of the term might be derived from Beijing's old 'Ghost Fairs' which sold groceries, mostly vegetables and fruit, that ran from late at night until dawn with the traders' kerosene lamps forming a ghostly sight. Others have suggested that the name Ghost Street is of more recent origin and arises simply from the fact that the street with its 100 restaurants comes alive after dusk and stays open late into the night.
Ghost Street lies between BeiXinQiao subway station (line 5) and DongZhiMen (subway lines 2 and 13).