Photographs taken November 2009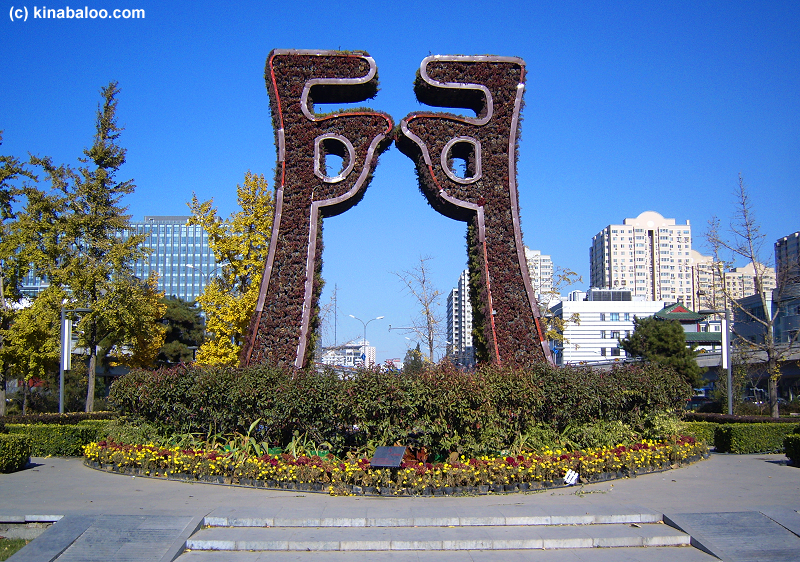 DeShengMen ('Gate of Virtuous Triumph') was once part of Beijing's city wall, one of nine original gates. The imperial army would march out through XuanWuMen, the Gate of Declaration of War, and return through DeShengMen.
The original gate complex, constructed in 1437 during the Ming dynasty (1368 to 1644), was composed of three structures—the gateway, an archery tower and barbican. The gateway was demolished in 1921, and the city wall in 1969, to make way for the second ring road. Today only the archery tower and the barbican remain. The northern city moat lies on the south side and a bus station and Badaling Expressway on the north side. Some of the 919 buses leave here for Badaling Great Wall. There is an exhibition of ancient coins inside the archery tower.
The nearest subway station is JiShuiTan (line 2) - head east along the north side of the second ring road for about 10 minutes to arrive at DeShengMen.