ChangPu River Park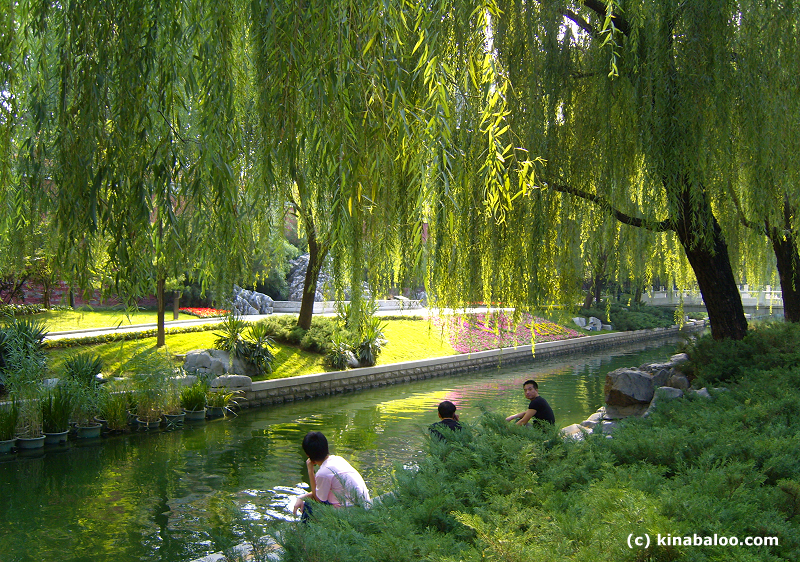 ChangPu River Park (ChangPuHe Park) is a small, beautiful park between WangFuJing and Tian'AnMen Square.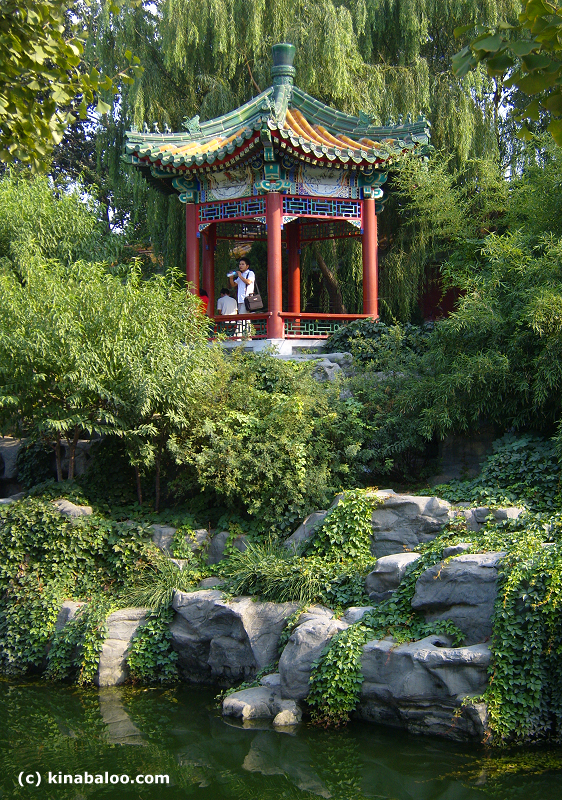 The Forbidden City was originally part of a larger Imperial City at the heart of Beijing. Just as there is a Golden Water River that passes through the front of the Forbidden City, there was also an Outer Golden Water River to complement it.
The Imperial City served as a support centre for the Forbidden City with all kinds of services, from protection by guards, temples for worship, growing flowers and raising doves, to storing all the necessities used in the every day life of the emperor, eunuchs, concubines and court officials.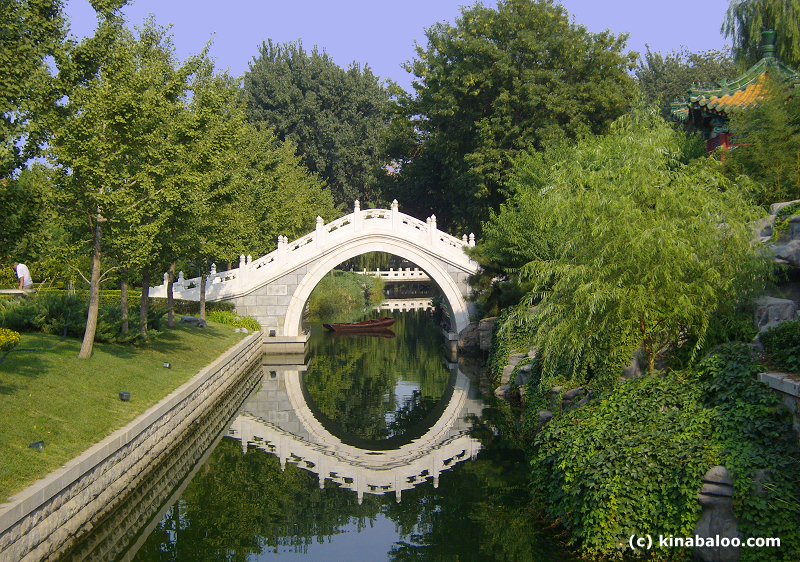 Originating as they did in south China, the Ming emperors had a strong affinity for water. The moats that they constructed in Beijing performed the multiple functions of beautification, water supply, transportation and defence.
The water in ChangPu River originates from the XiYuan ZhongHai lake of the old Imperial City and flows eastwards into the YuHe River along the south wall of the Imperial City in front of Tian'AnMen Gate.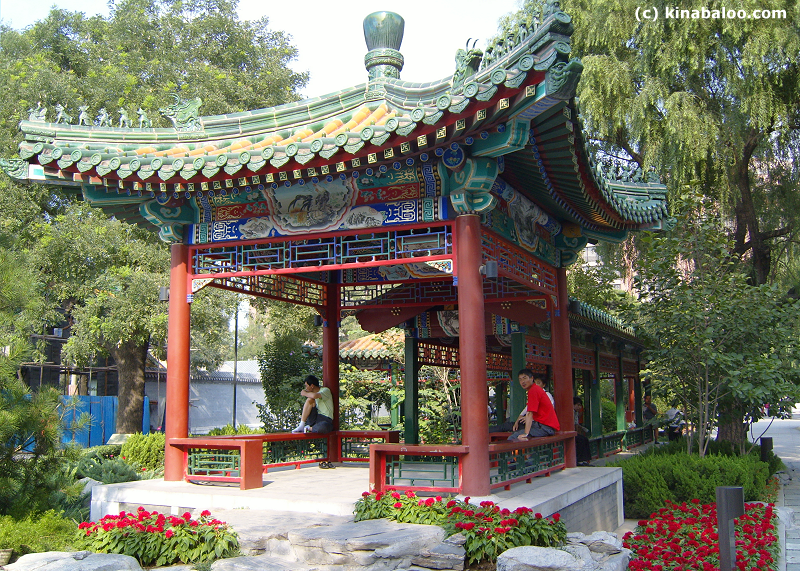 In the late 1960s, the Outer Golden River was covered and warehouses in which to store adornments for Tian'AnMen Square pageants were built over it.
In recent years, increasing concern for Beijing's eco-environment and preservation of its historic features has resulted in the municipal government decision to bring the outer river back to life and create a park there. Construction of the ChangPu River Park began in the autumn of 2002 and the park was opened in the spring of 2003.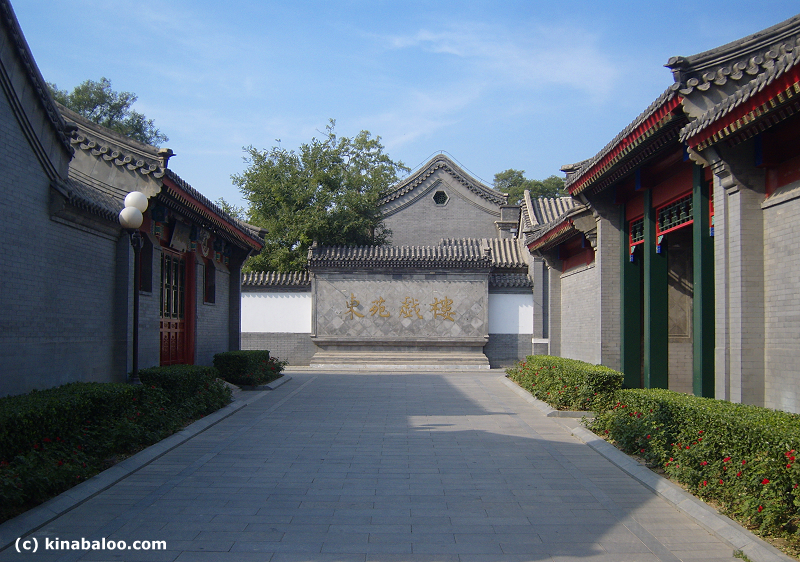 ChangPu River Park is a very small park, by Chinese standards, only 510 meters in length, but exquisitely beautiful, with many trees and flowers, artworks, rocks, pavilions and bridges. Another highlight of the park is the court architecture with the style of traditional courtyards, with buildings on four sides, on the north side of the park.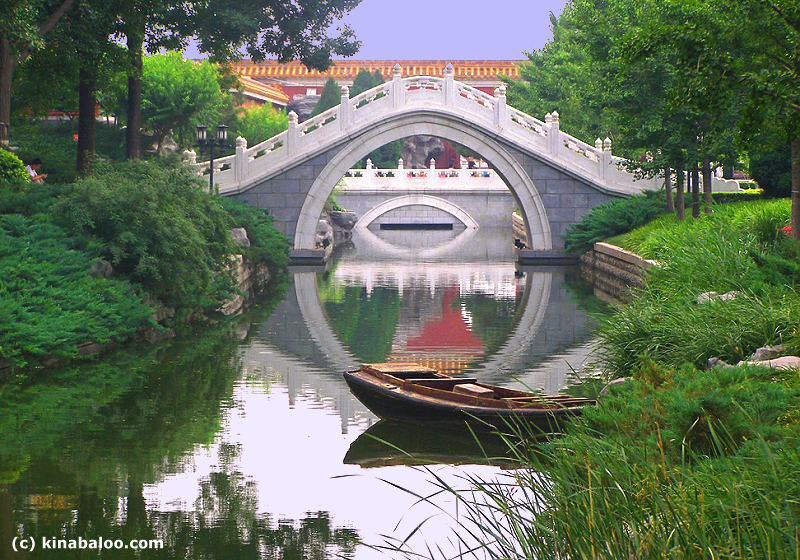 Housed in the traditional courtyards is the new Imperial City Art Museum which covers an area of 2,500 square metres. An exhibition on the life and customs in the Imperial City is currently being held; visitors can appreciate a wide variety of cultural relics, paintings, photographs and written materials. The interior of the museum is contemporary and constructed to meet the standards of a first-grade national museum.