Advertising on BeijingChinaWorld

Advertise with the world's most popular travel guide for Beijing.
Today, people spend more time on the internet than watching TV and in 2009 advertising on the web surpassed that for TV and print media. Show your message to the people who will be most interested in what you have to offer - in a way that allows them to click straight through to your website.
Our unique, content-rich site, with over 7,000 high quality photographs, has a top placing in the search engines, receives around 70,000 page views per month, with 5,200 in-links, and its popularity is growing fast.
Ads can be linked in from your site so that you can change them at any time to highlight special offers, etc. Or they can be hosted by us. Ads will be up and running within 24 hours of receiving your banner, banner url or design requirements. When you are happy with the ad, you can send payment via a secure payment processing site.
We offer free banner design (if required).
Advertising with us is far cheaper than on other websites about Beijing.
Full size banners (like the blue one with red lantern to the right) are available in horizontal or vertical format and should be about 600 x 160 pixels in size.
For video and oversized ads, or to sponsor a complete section of the guide (if available), email for a quotation (advertising at embed-videos.com).

Prices for 1 month in USD $ are as follows (full size banner unless specified otherwise). There is a 15% discount for a 3 months booking, a 25% discount for 6 months and a 35% discount for 12 months.
Main index page (/beijing.html)

550 (top)
350 (bottom)
(5 ads/page max)
Main home page ()
385 (top)
250 (bottom)
(5 ads/page max)
First page of top 5 place guides (Great Wall, Summer Palace, Forbidden City, YongHeGong, Temple of Heaven)

350 (top)
250 (bottom)
(4 ads/page max)
First page of other place guides (Beihai Park, Beijing Zoo, etc.)
250 (top)
175 (bottom)
(4 ads/page max)
Travel Guides (visas, money, etc.)

225 (top)
150 (bottom)
(4 ads/page max)
About Beijing (Beijing's lakes, hutongs, etc.)

175 (top)
125 (bottom)
(4 ads/page max)
Chinese Culture (food, inventions, crafts, etc.)
150 (top)
100 (bottom)
(4 ads/page max)
Flights, Tours, Hotels
200 (top) (banner);
150 (bottom) (banner);


Contact : advertising at embed-videos.com

Spring 2011 Special Promotional Offer (limited places) : Any page 'mini-banner' plus text link ad USD $950 for a whole year. $1450 for two; $1950 for four.



Mini-banner plus text link ad; exceptional value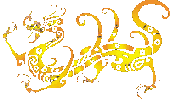 Your Beijing Guide
Photographic galleries of places in and around Beijing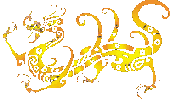 Beijing Buzzz
Videos, events, news and more from all around China