XiangShan Park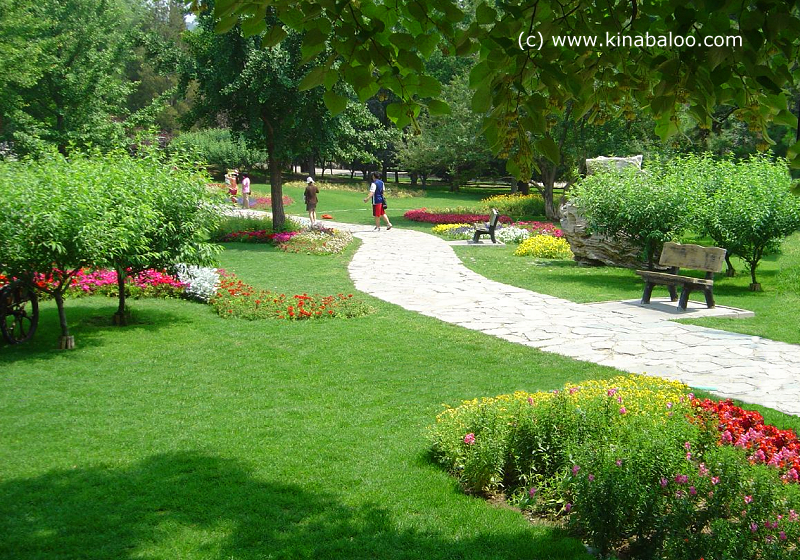 XiangShan Park (Fragrant Hills Park) is situated in the east part of the western hills, 28 kilometers (17 miles) west (and slightly north) of cental Beijing. XiangShan is a large park of hills and forest covering 1.6 km² (395 acres). Both the natural scenery and cultural relics are abundant in XiangShan Park.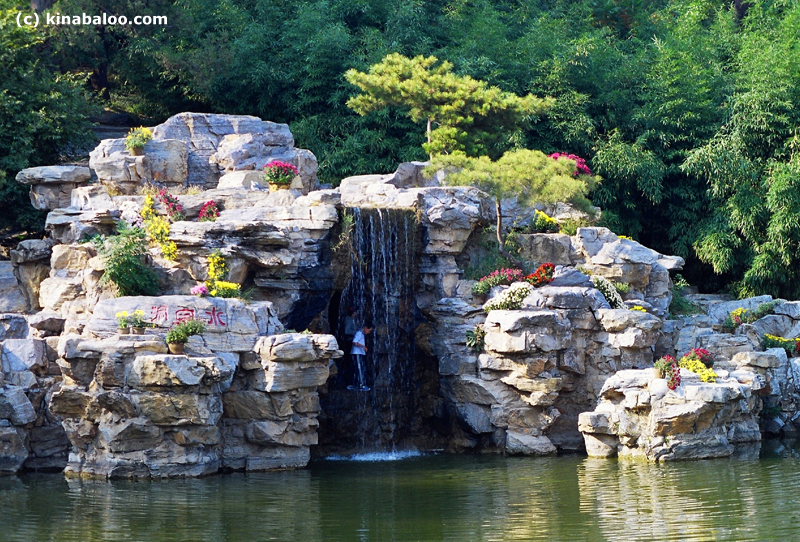 XiangShan Park was first built in 1186 during the Jin Dynasty (1115 to 1234) and later extended during the Yuan and Ming dynasties. In 1745, Emperor QianLong (1711 to 1799) ordered the addition of many new halls, pavilions and gardens and gave it a new name: JingYi Garden (Garden of Tranquility and Pleasure). Unfortunately, in 1860 and 1900, when the Old Summer Palace (YuanMingYuan) and the Summer Palace (YiHeYuan) were set on fire, lots of buildings in the XiangShan Park were also damaged by foreign troops.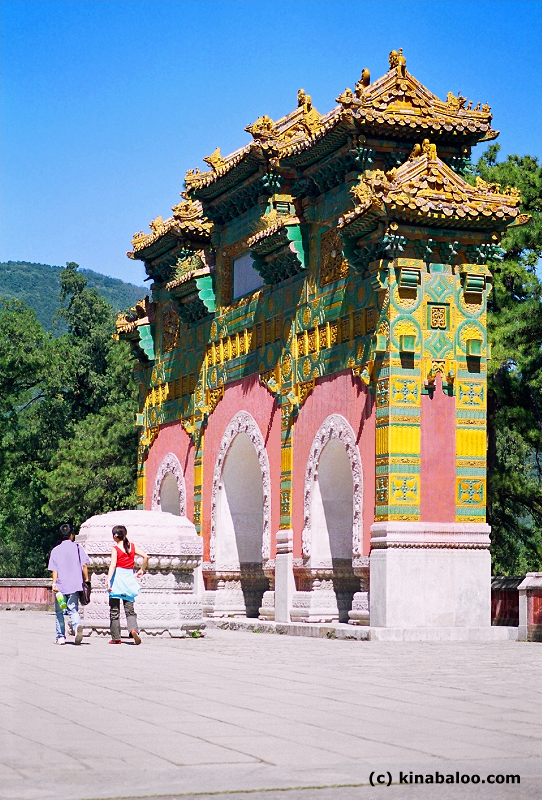 XiangLu Peak (Incense Burner Peak), 557 meters (1827 ft) high, is the highest peak in XiangShan Park. The peak gets its name from the fact that there are two huge rocks there shaped like incense burners.
The mountain top at XiangShan Park offers great views of Beijing, with the Summer Palace not far away and central Beijing beyond.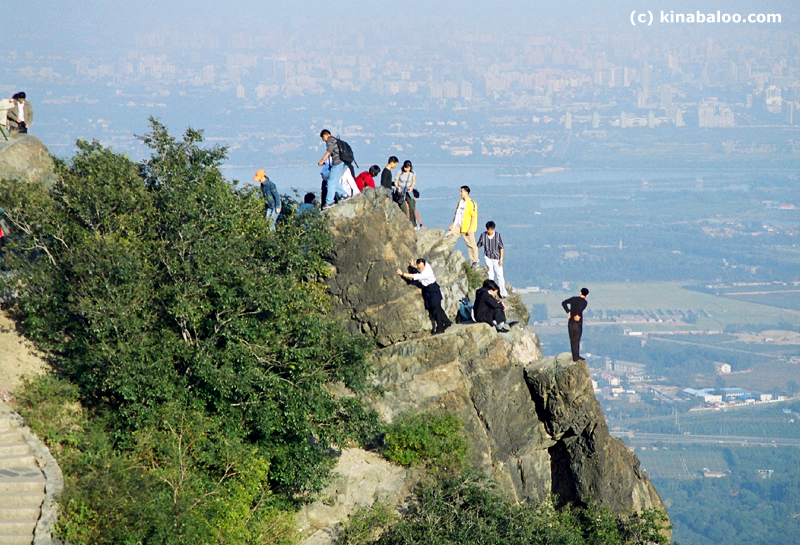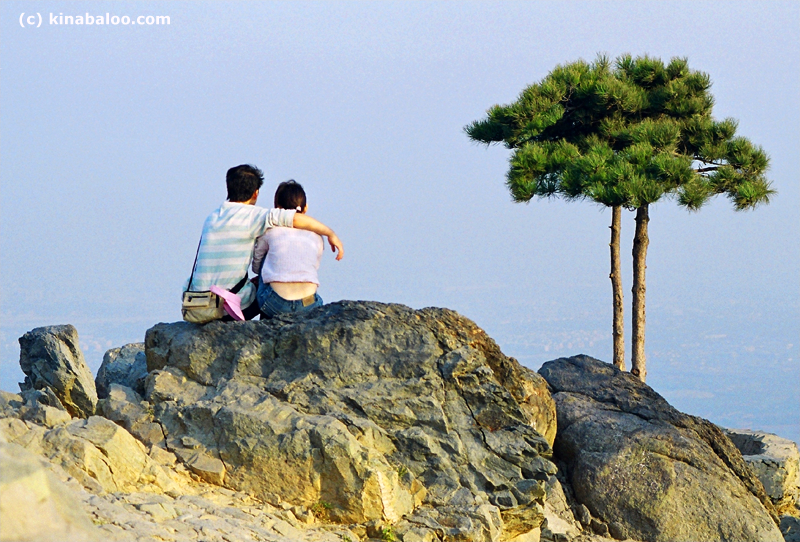 Since 1949, with restoration and development by the chinese government, XiangShan Park has become one of the most beautiful and famous parks in Beijing. There are two hotels within the park.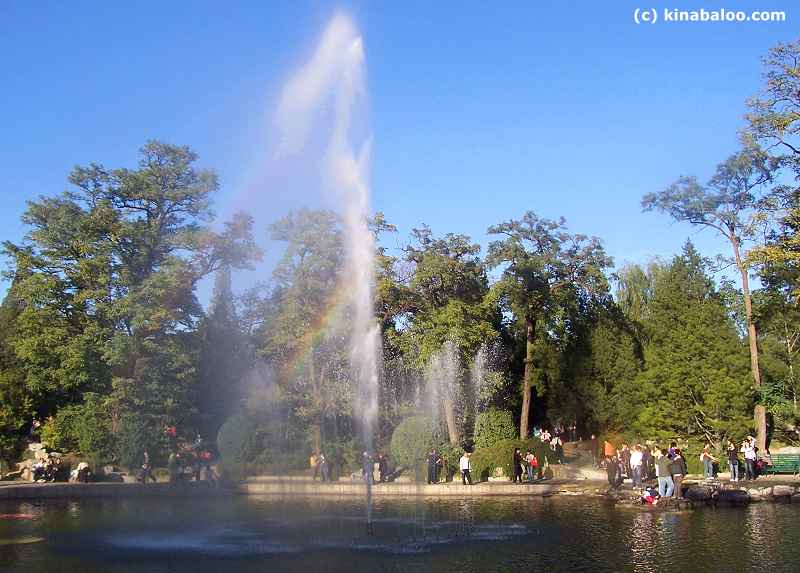 XiangShan Park is most famous for the red colored leaves that cover the mountains in autumn, an event now seemingly fixed in the Beijing calendar. However, with so much to see, XiangShan Park is a wonderful day out throughout the year.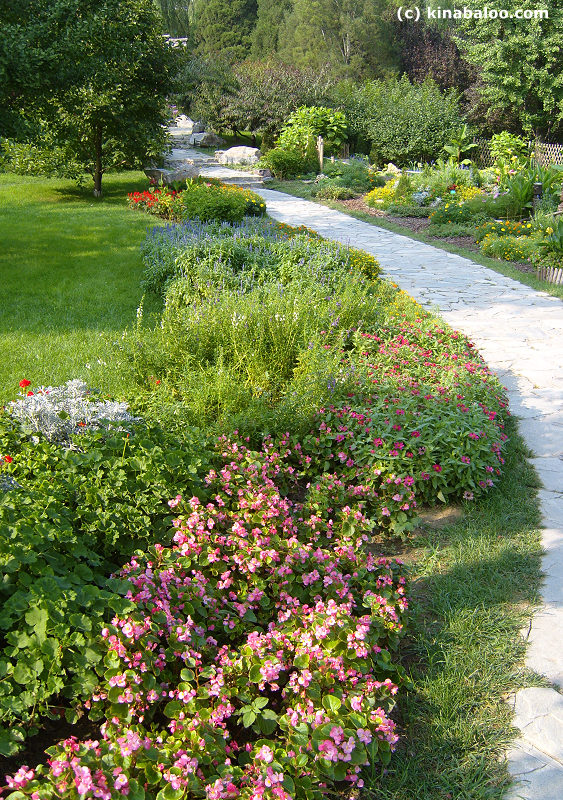 The cable car (50 yuan) in XiangShan Park is a great way to take in the beautiful scenes - preferably on the way down unless you are not up to the climb or short of time because many of the places of interest (temples, tea houses and pagodas) are located on the way up the hill.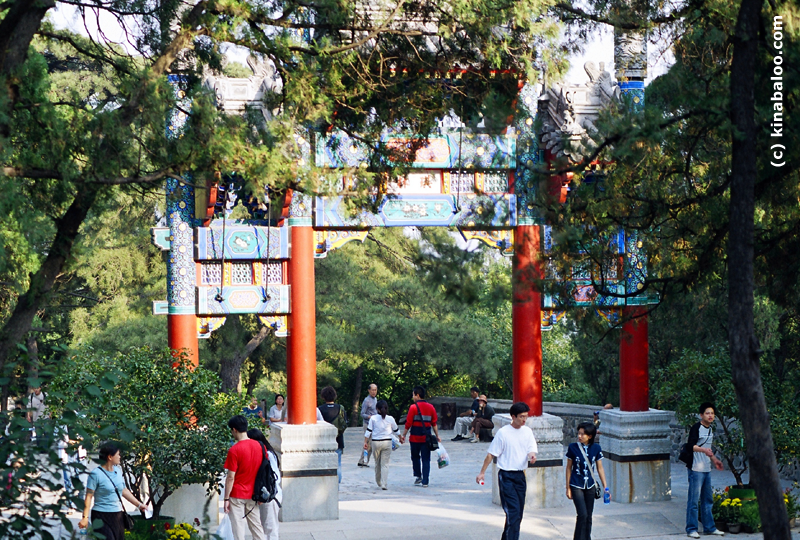 One way to arrive is by bus 904 from XiZhiMen bus station (near the subway station).
A taxi from central Beijing will cost about 50 yuan.